Our Mouthwatering Tour of Eataly's New Lower Manhattan Location
Connected by the World Trade Center Transportation Hub, including Westfield Mall and its remarkable architecture—"The Oculus"—Eataly is a must visit the next time to you venture to downtown NYC. There's a renowned location in Midtown's Flatiron District too, but with our Q&A Residential Hotel and other FiDi properties just a short walking distance from the new location, we had to check it out. Here's a brief roundup of our favorite parts:
The Cheeses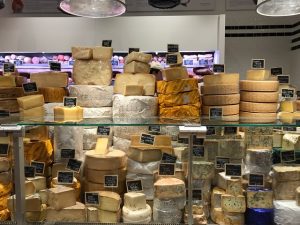 Our eyes widened with pure bliss admiring all of the gourmet cheeses available. Any cheese you need, just ask and their staff can slice the amount desired for a perfect home cooked meal. Don't hesitate to ask for a sample to make sure you'll be satisfied with your purchase.
The Meats
Like their cheese selection, Eataly has every type of meat you could imagine—notice a trend? Eataly is a one-stop shop for all of your Italian cooking essentials and their meat selection doesn't disappoint. Stop by their 'Salumi & Formaggi' counter and treat yourself to some of the finest meats you can buy in Lower Manhattan or prepare a charcuterie board from scratch for your next dinner party.
The Breads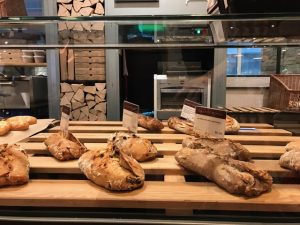 Every Eataly location has a theme. The theme for Eataly's downtown NYC location? Bread! Whether you're making homemade paninis, french toast,or pairing with olive oil before a delicious pasta dish, bread is abundant at Eataly. Take a visit and bring home some focaccia, sourdough or michetta.
The Desserts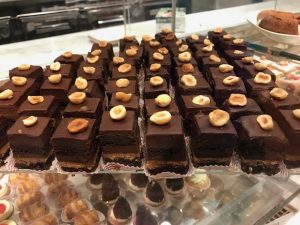 Dessert—everyone's favorite way to end a meal  or just enjoy with coffee—which Eataly has plenty of options for too.  Whether you're looking for cookies, candies or chocolate—you're covered.  Every dessert ingredient is authentic and top quality from hazelnuts to the vanilla.
What else is there to enjoy?
We had the opportunity to witness a live pesto making demonstration. Even better, we got to sample some of the pesto with fresh bread! The instructor, Ryan G., was fantastic and incredibly knowledgeable about best practices and the history of this tasty sauce. Want to learn about other upcoming classes? Take a look at Eataly Downtown NYC's online calendar!
Want to see more from our journey? Follow us on Instagram and Facebook.